Sunshine Coast Office
Phone: 1300 160 566
Address: 136 Kirra Rd Maroochy River Qld 4561
Sunshine Coast Party and Event Marquee Tent Hire and Buy
Nomadic Freestyle Marquees also known as Bedouin style, Free form Tents or Stretch Tents are the most versatile cost effective all weather outdoor event structure available in Australia today. They can be pegged or weighted, making them suitable for all types of ground surfaces. They can also be installed where a standard marquee cannot, on uneven ground, a slope, from a roof, and many other difficult areas.
Nomadic Tents are made in these Styles
Cinema Style

(see gallery below for photo examples)

Cocktail Style

(see gallery below for photo examples)

Formal Seated

(see gallery below for photo examples)
Technologically Advanced Materials
Waterproof
Fire retardant
UV Resistant
Versatile
Durable

Please fill out our HIRE BOOKING quote mail form
We will phone you back with estimated cost and options
Please note: See gallery above for style examples. e.g. Cinema Style, Cocktail Style, Formal Seated
Please note: CLICK HERE to see more information regarding accessories we can source for you
Get A Quick Quote From Nomadic Tents
You get the very best service and price guaranteed!!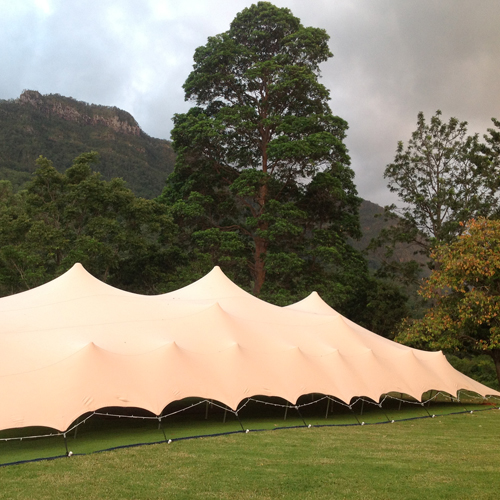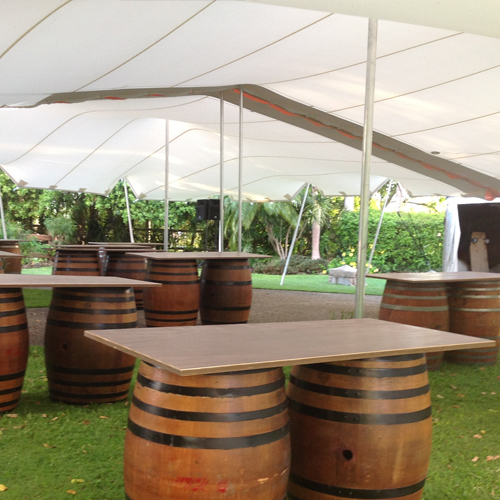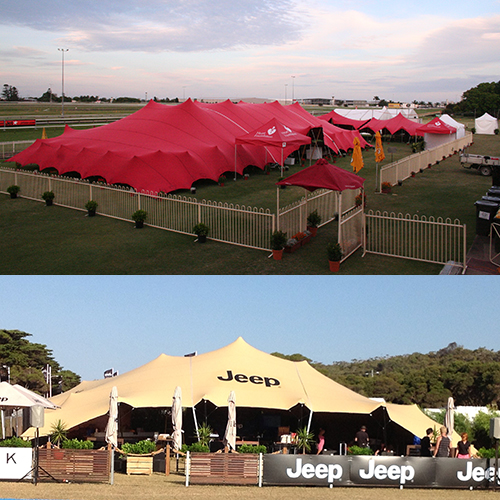 Tent Hire Guide
When hiring a tent for your event there are a few important areas of consideration:
Location:
Where will your tent be situated?
Are there any obstructions or areas that may need specialist attachments?
Should your location be unusual in any way, we'll need to know to ensure we provide you with the perfect Event Tent.
Installations:
The installation time varies according to the situation & location. Every installation is unique so we discuss the specifics in detail prior to erecting the Tent. On average a 200m2 tent takes approximately 6hrs to install including a lighting package. Other extras will increase the time required.
Tent Size Requirements:
We'll need to know the size of the Tent you wish to hire. Check the Tent Hire Guide below for estimates on size of tents required according to the usage, number of guests, seating etc. Don't stress, if you're unsure, contact your local Nomadic Tents agent on 1300 554835 for assistance.
A simple way of working out your tent rental requirements, is to use the following guide…
| | | |
| --- | --- | --- |
| | | |
| | 1. | A formal event where people are seated at tables usually requires around 2 sqm/person, so a wedding for 100 people will need a marquee of around 200 sqm. |
| | 2. | A cocktail event where people are mostly standing usually requires around 1,5 sqm/person, so a wedding for 100 people will need a marquee of around 150 sqm. |
| | | |
"However", it does also depend on the following, the style of event you want, the type of furniture you choose (table sizes), if there is entertainment (staging, dance floor, DJ), and your catering requirement (space for a bar, food area etc..)
Colors
Nomadic Tents Hire Stretch & Bedouin Tents in a range of colors:
Colour Options: Ivory | Latte | Red | Pink | White | Blue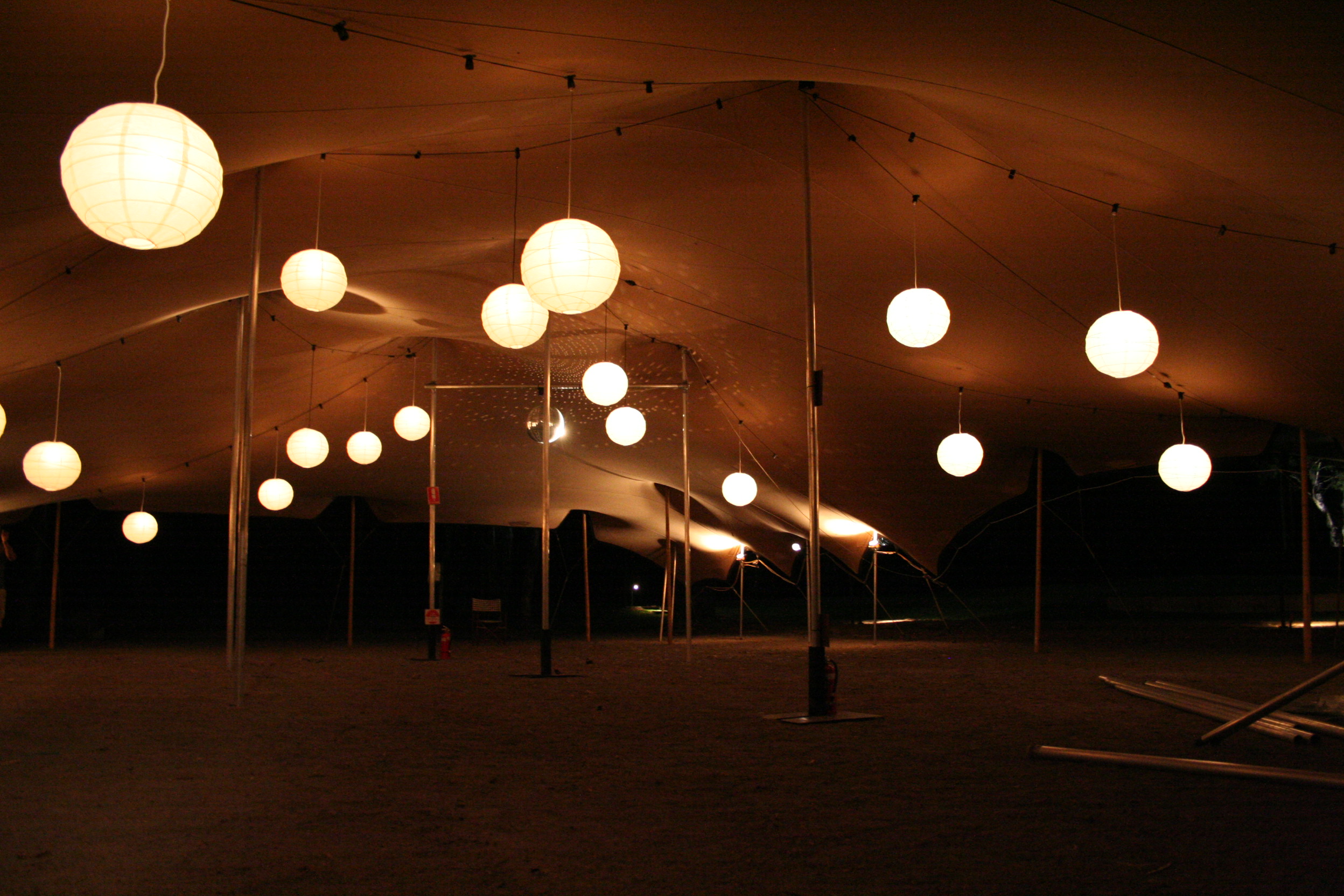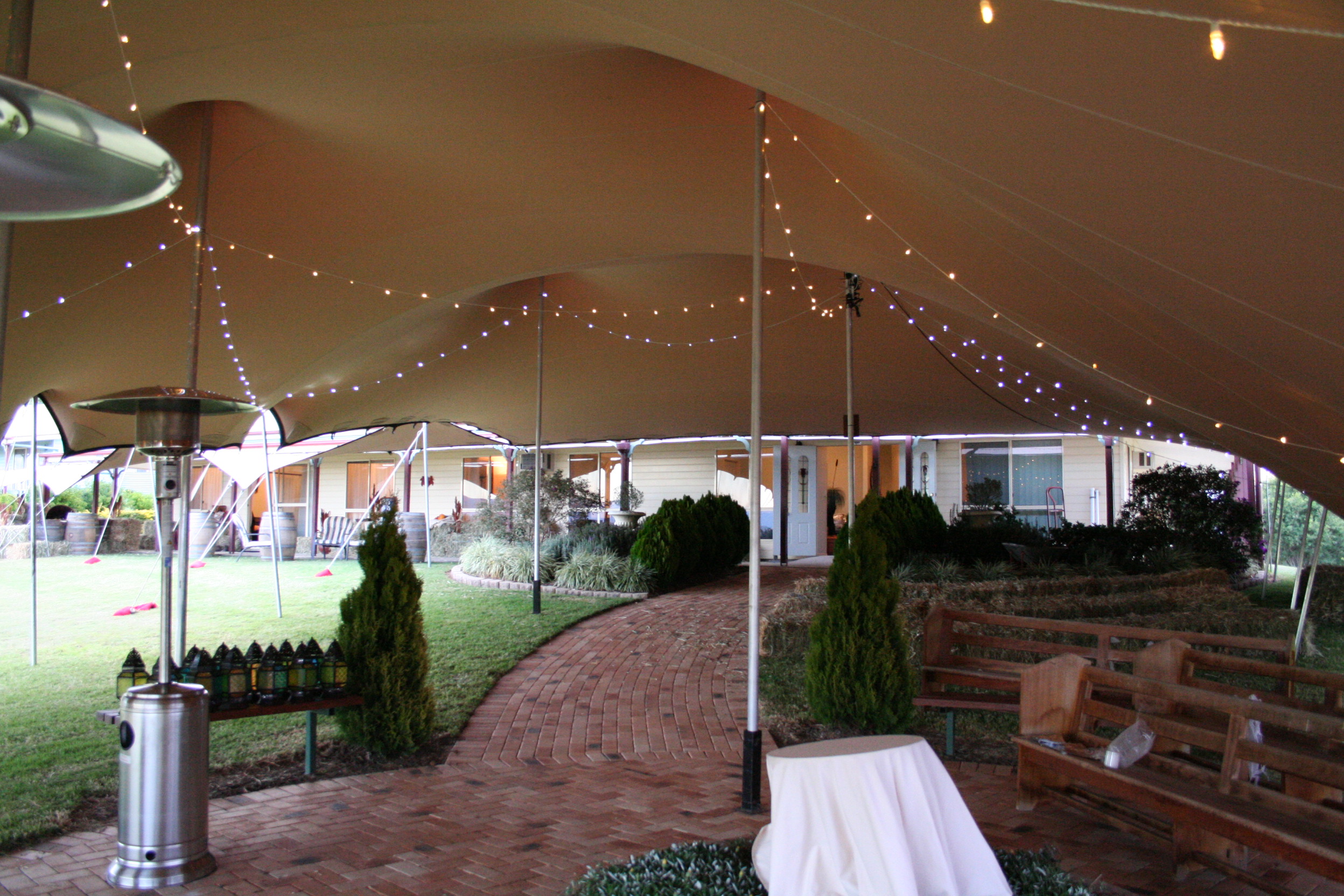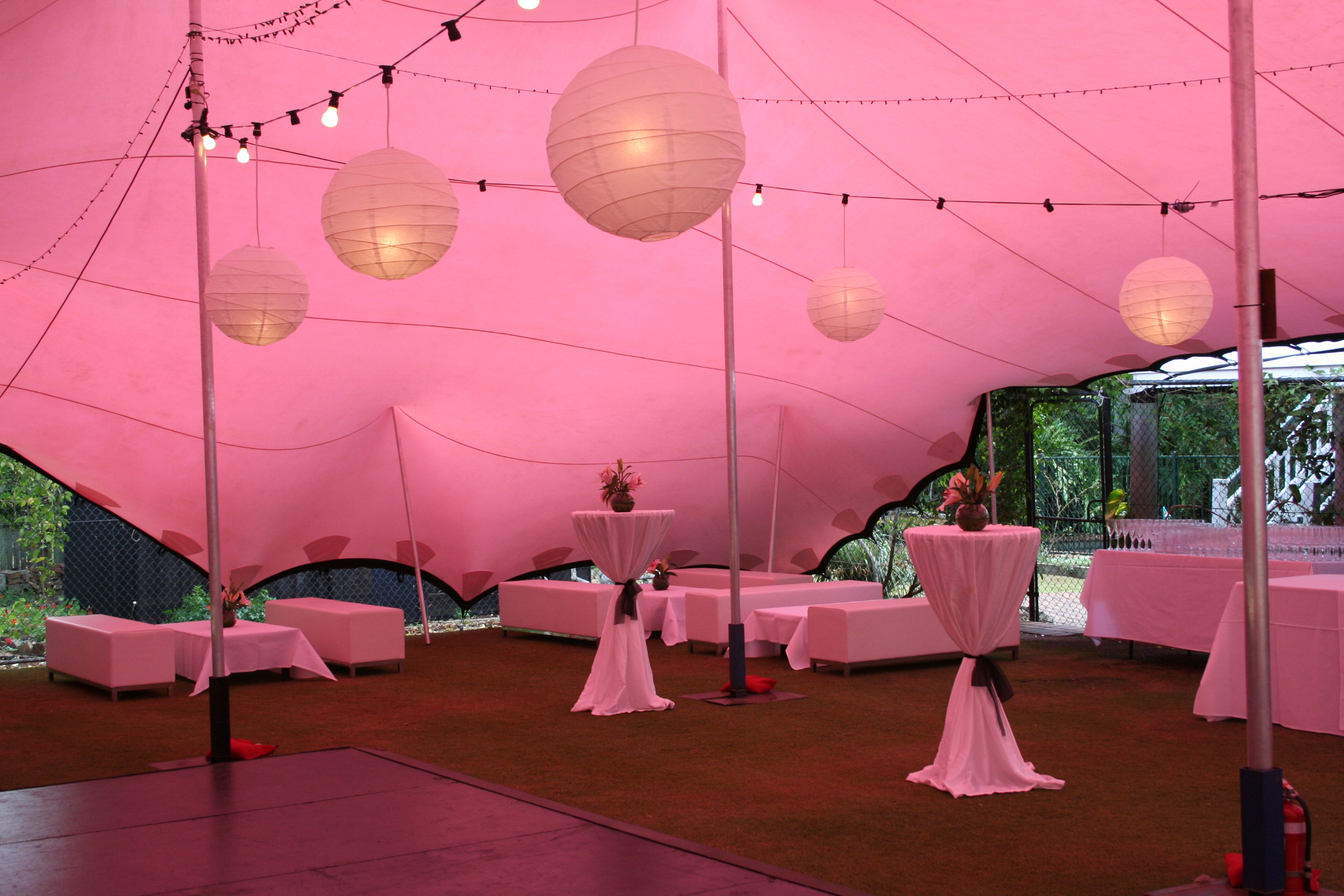 Tent Hire Price Guide
The cost to Hire a Stretch or Bedouin Tent is comparable to a marquee but in our opinion gives our clients so much more, our quotes include installation/dismantle/pick up and delivery. Below is a rough guide to the size requirement depending on the use of the tent, number of guests and seating arrangements.
| Guest | Cinema Style | Cocktail Style | Formal Seated |
| --- | --- | --- | --- |
| 40 | 50sqm | 60sqm | 80sqm |
| 80 | 80sqm | 120sqm | 160sqm |
| 120 | 120sqm | 180sqm | 260sqm |
| 250 | 260sqm | 380sqm | 520sqm |
We are willing to discuss significant discounts for larger structures or regular users. Please contact us for a variety of incentives we have available and offer to our regular clients eg. Resorts, Golf Clubs, Winery's, Venue's with outdoor space, etc. Our tents are more durable and can cope with extreme weather, it is advisable to research and get information on wind management for any temporary structure. We can provide engineering certification to any client.
Accessories for your event
Click here for our tent accessories page We can source almost anything. We have developed working relationships with major suppliers so if we don't have a hire item available one of our suppliers are very likely to. Fooring | Decor | Catering | Lighting and more… Exciting event Extra's – Golf Simulation, Synthetic Grass We are happy to discuss package deals with clients based on ordering our accessories: For example: 150m2 White Nomadic Tent – Northern Beaches – $ 3300 + Upgraded Lighting package $ 400 – discount 10 % = a saving of $ 370. Whatever your event style, theme or colors, Nomadic Tents has everything you need to set the tone, create the exact ambiance you're after to ensure your event is a success from the moment your guests arrive!
Call: 1300 554835

to speak to a Nomadic Tents Agent today!