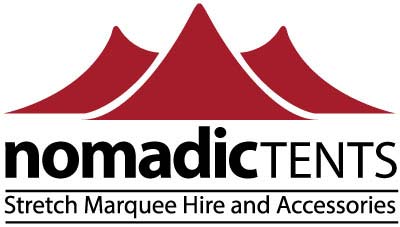 Nomadic Stretch Tents and Freeform Marquees Australia
Nomadic Tents
hires
, installs and
sells
Bedouin Freeform Stretch Tents and Freeform Marquees. We are a leading
marquee hire
,
event accessories and associated services
; the company is active in 
Brisbane
,
Byron Bay
,
Cairns
,
Canberra
,
Cooloola
,
Gold Coast
,
Melbourne
,
Newcastle
,
Sunshine Coast
,
Sydney
,
Townsville
,
Vanuatu
.
You can contact us for a competitive quote or simply fill out the quick quote form below
Scott Gillies – Burleigh Brewing Co.
At a recent corporate event that Burleigh Brewing hosted, Nomadic Tents Australia installed a marquee which was able to transform an area once thought difficult to weather proof into a magnificent outdoor structure. Thanks to the team at Nomadic Tents for providing a seamless solution to the challenge we faced. I would have no hesitation in recommending Nomadic Tents Australia to anyone in the event industry, large or small.
Wedding Client
Well we are finally back from the honeymoon and back to normality.
Sam and I had a fabulous time at our wedding and will look back on the day fondly for the rest of our lives.
We were both really happy with the tent. It looked funky, covered the area well (as you know it wasn't the driest of weeks leading up to the big day) and really helped in setting the scene of a fun, relaxed but a little bit crazy wedding.
The men that came to set it up arrived early, were helpful, positive and had a great attitude even though they were setting the tent up in less than favourable conditions. We also heard the pack up procedure was over and done with very quickly and hassle free.
Would definitely hire from Nomadic Tents again in the future.
Melanie Cowan
I would like to thank Nomadic Tents Australia for their wonderful service last week. The party was a huge success and the tents were amazing!!! Dan was extremely helpful and very informative. I would like to especially thank Eddie. When he arrived Friday morning I know he must have thought 'what have I got myself into' however despite the difficulties that were thrown at him he kept a friendly attitude and professional front at all times. Maree and I can personal say that if it wasn't for him and the team's help along with the company's flexibility we would not have been able to have a wonderful outdoor party. Nomadic Tents is a contact that will now be permanently in my events contact list and I will, without hesitation, recommend to anyone to use Nomadic tents at their next function.
Thank you once again and we look forward to working with you in the near future
Director PA / Buying Team Coordinator
D. P
Thanks so much for all your help in assisting us pull off the perfect event ! We were very happy with the service provided, delivery, assembly and disassembly of the marquee, leaving the 'look' to you and your staff was a great decision on our part.The quality of the gear was excellent and we had many guests complimenting us on how stunning the marquee was. Thanks very much !
200m2 Event
David and Jill
I apologise for taking so long to get back to you. It took me a while to recover from all the excitement of the wedding! Am very happy to provide a recommendation – here goes….. Our daughter and her fiancée wanted a wedding reception with a difference – no marquee and white china for them!! Hence our Nomadic tent and what a wonderful setting it provided with fairy lights and lanterns creating quite a magical experience for our guests. Dan Muller from Nomadic tents was wonderful to work with, organising not only the tent, but also the flooring, lighting, audio, dance floor and even some bar tables for us at the last minute. We couldn't have been happier! Thanks Dan for all your efforts.
Father and Mother of the Bride
200m2 Wedding
Simon, Groom
Looks Unreal !!!
Wedding Gold Coast Hinterland
Jodie George
Just wanted to say thanks again for an amazing job
1000m2 Gala
Dinner Gold
Coast
Jules
Thanks again … client was thrilled and feedback has been great.
Jeep Event 264m2 Structure for events in Sydney NSW, Melbourne VIC, Perth WA, Brisbane QLD
Get A Quick Quote From Nomadic Tents
You get the very best service and price guaranteed!!